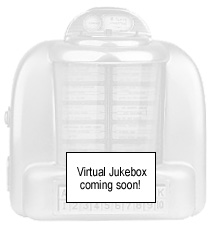 Listen to Swivel Hips!


Click on any of the links in the next column to listen to snippets of Swivel Hips! Our unique sound is guaranteed to get you toe tappin'.

And hey! If you like what you hear, you can BUY the "Swivelicious" CD anytime from the website.

Enjoy! And thanks for your support!

Copyright © 2001 Swivel Hips

Live From Black Eyed Sallys
Copyright © 2003 Swivel Hips